I've been for 5 years on a Lean journey and I've read countless books about the topic : wandering through my personal library, I can actually count 26. Though not « countless », it's still a sizable lot.
Unfortunately there's no shortcut from reading a book to practicing lean on the Gemba. And I start to feel the arrow of usefulness flies in the other direction as well : first you practice techniques with your team and then it's time to anchor the knowledge through book reading.
At the turn of 2022, I decided to have another go at mandating kaizen work for all my team. But I decided my focus would be less on the actual results (which had lead to dwindling energy output over long periods) and more on the interactions between team members.
And off course, when I re-opened earlier this week Lead With Lean by Michael Ballé, I was struck by an article about the Standard Work for CEOs?
Lean thinking brings in a major change for managers: training their direct reports becomes their number one responsibility.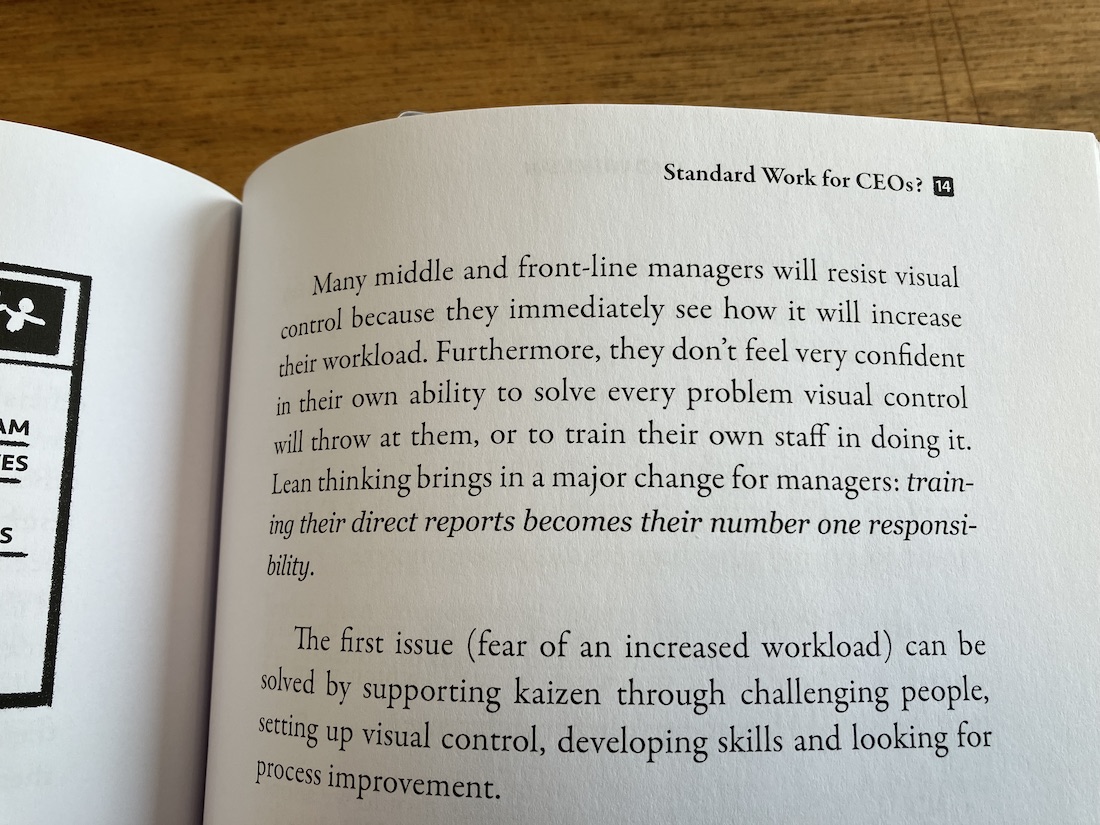 The ink hadn't moved: I did read that page back in 2017 but it didn't make an impact then. And now the words do… I guess I should re-read books more often !