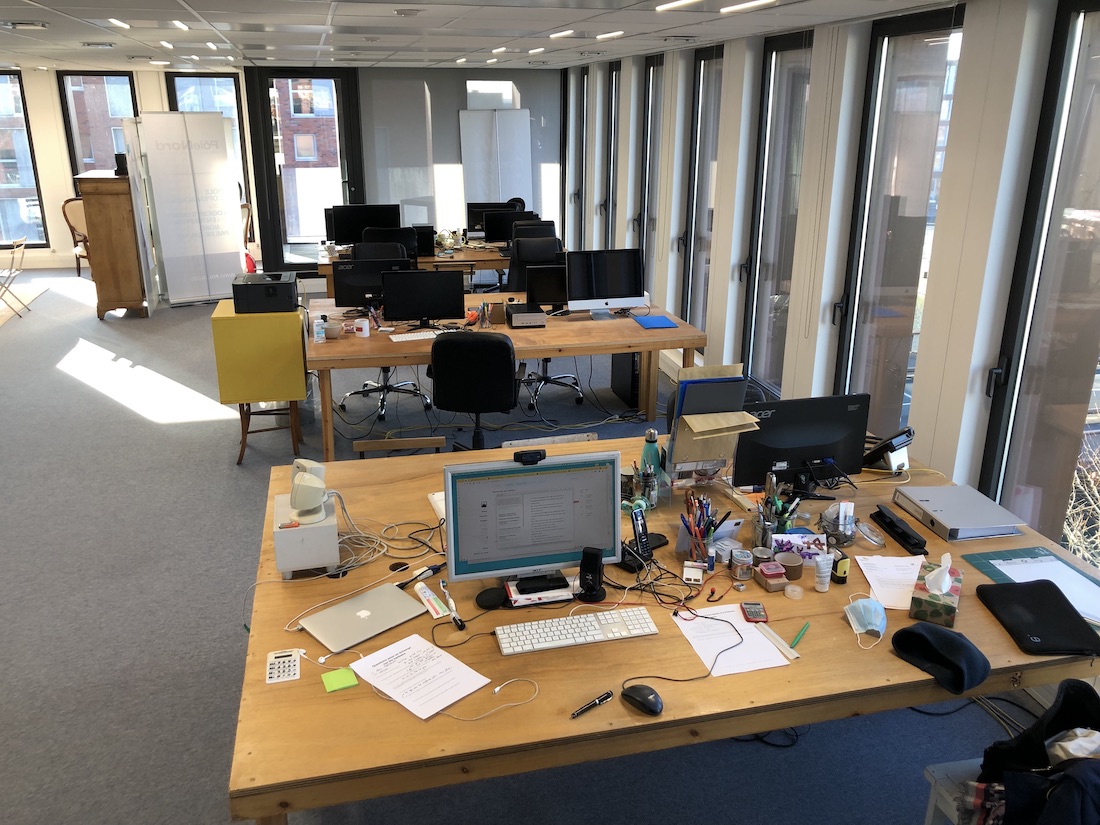 X — With the pandemic still under way, it must be a challenge to practice the kind of Lean you've been trained to do.
Me — Sure ! When you've invested in post-its and boards and pencil markers for the last 10 years, it can be frustrating.
X — I guess you're happy having avoided them most frivolous of 2020 investment, the top floor office with a view.
Me — Well, here's the view from our nearly empty office we got into in 2018… Not sure we'd be doing the same kind of investment in 2022.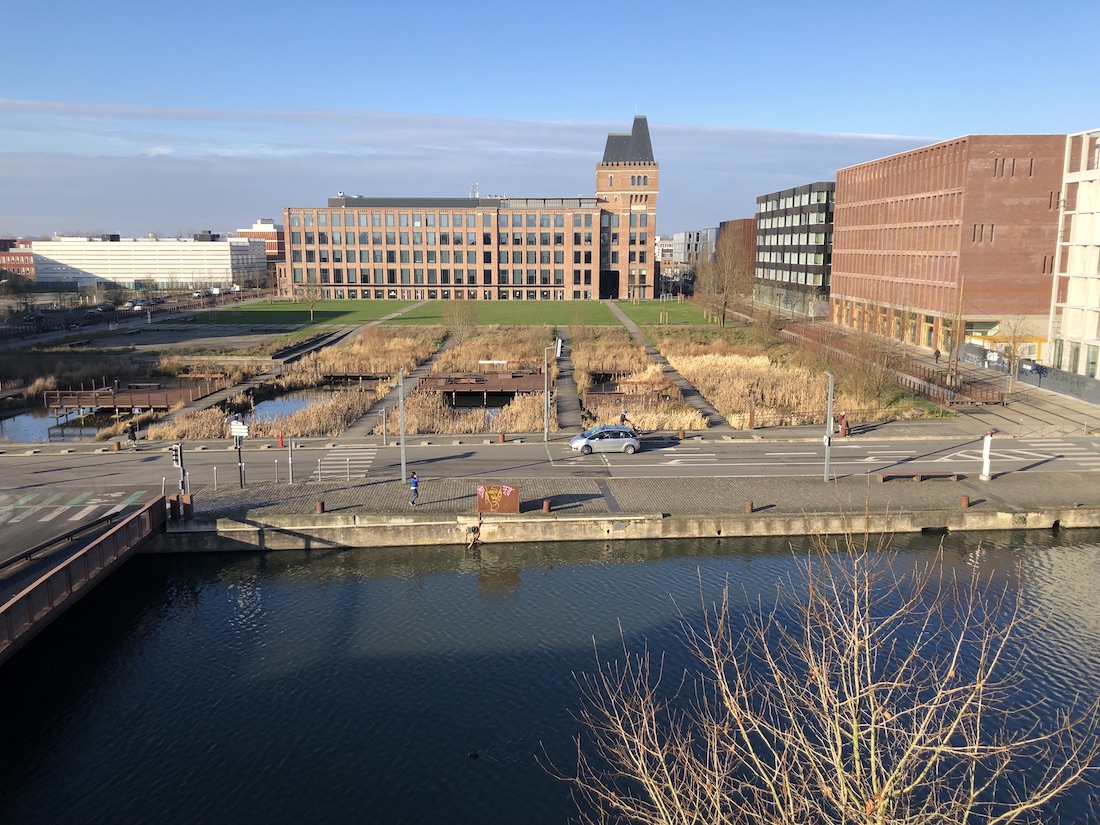 X — Are you forcing the staff to enjoy it?
Me — Not quite : everyone can work from home as long as he wants.
X — No strings attached ?
Me — The only one is coming at least half a day for training purposes : it's the main part I'm not confident of doing online. I feel I haven't cracked that yet. That and onboarding new staff.
X — Hold on a minute, are you teaching your employees every other week ? It seems an absurd amount of wasted energy. Surely they know what they're doing!
Me — There's a classic in Lean circles that goes like this: a CEO asks What happens if we train people and they leave? and the sensei answers What happens if we don't and they stay? And Toyota actually means it : in their french plant, every manager has a local supervisor, like you would expect, and a second « coordinator » directly from Japan as well. His task is simply to instill the Kaizen spirit.
X — I'd call that an overloaded bureaucracy.
Me — That's because you haven't heard the Toyota CEO actually doing the first lecture from their TPS training program to its upper management. But back to what we're doing to deal with the online training stuff : we're calling it the « Gemba Code ». Each week with a different developer, I'll do a deep dive into a problem found in the « red bin ». It's usually a one-hourish Zoom session and brings invaluable knowledge about the things we need to get better at for the next time.
X, shrugging — And I thought pair programming was some fringe and extreme practice.
Me — Ah, XP : music to my hears. Funny how one of their core practices isn't possible anymore : imagine being in one room with the entire team, sharing a desk and a computer with your closest neighbour and chatting with the customer as well. The health officer would go nuts. And I wonder how the XP community will cope in this new normal.
X — It seems you do like experimenting weird stuff at your place.
Me — The weird thing is people accepting the status quo in their company, waiting for a magic wand that will get them through without doing too much effort such as bringing on the consultants to do some change management.
X — And what are you suggesting instead?
Me — I'm actually so glad I've found a bunch of likely minded folks in Lean, trying to push the agenda towards a better futur for their customers, their companies, their people and the planet. And writing books, and doing conferences, and so on and so forth. And lately I'm particularly eager to follow their new « on-line gemba » course.